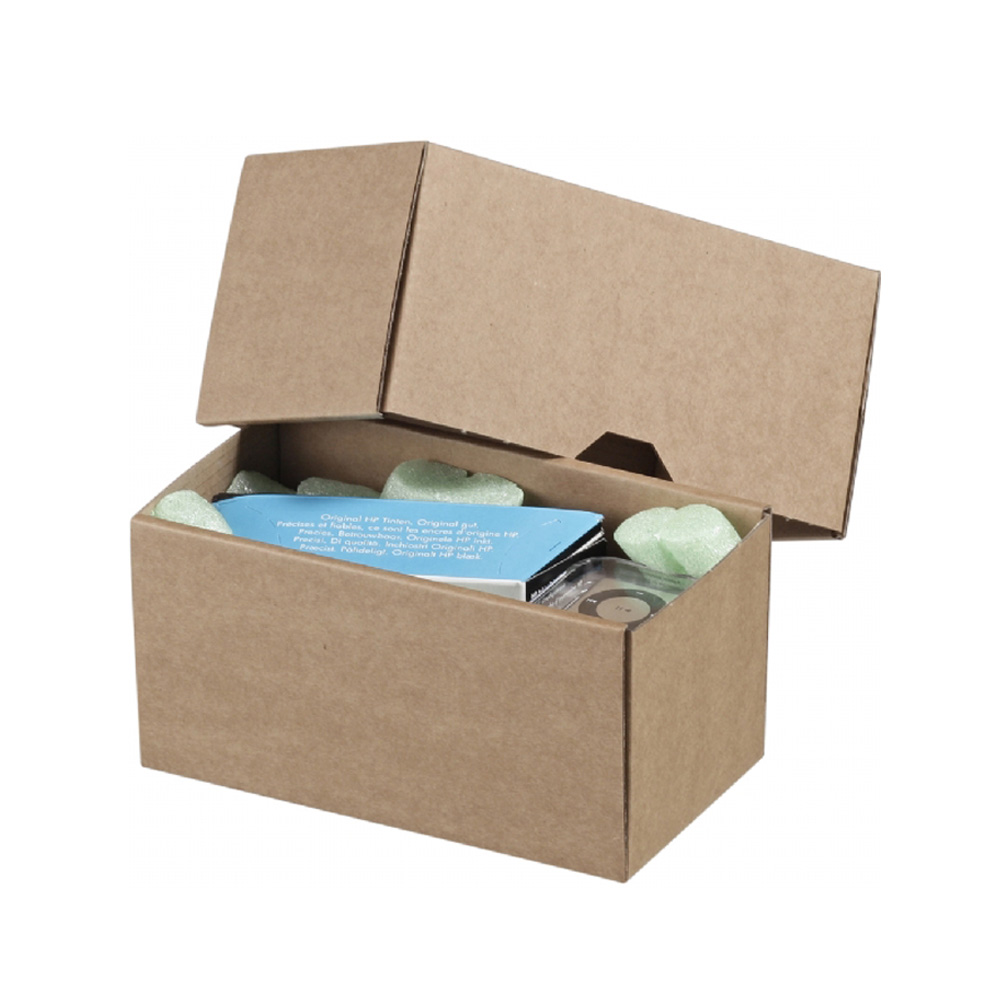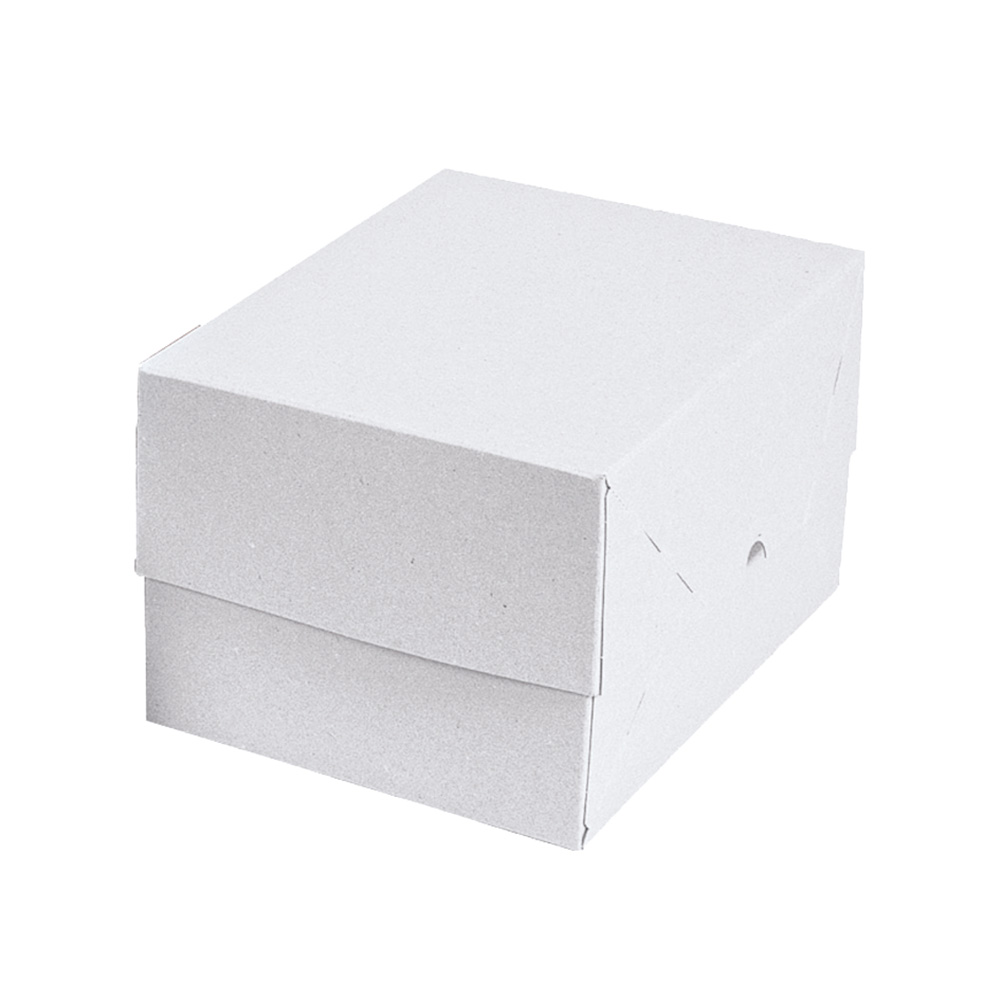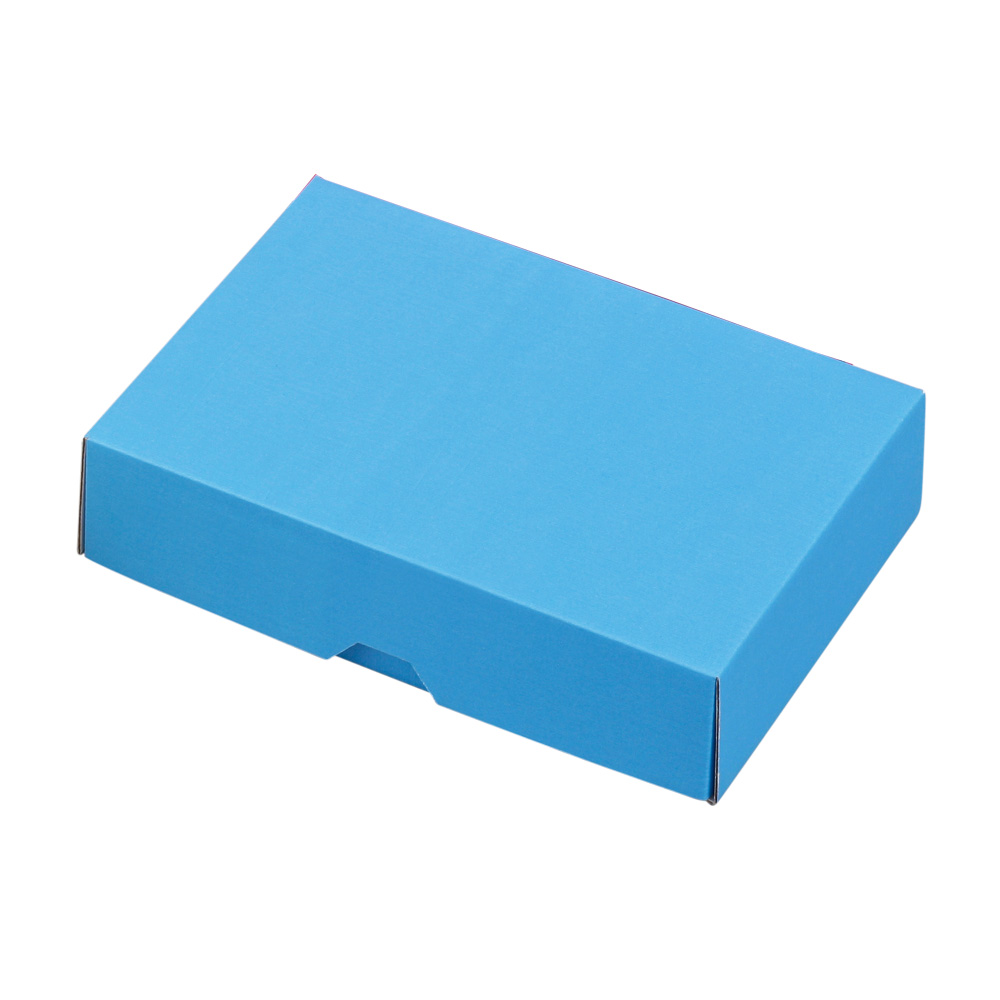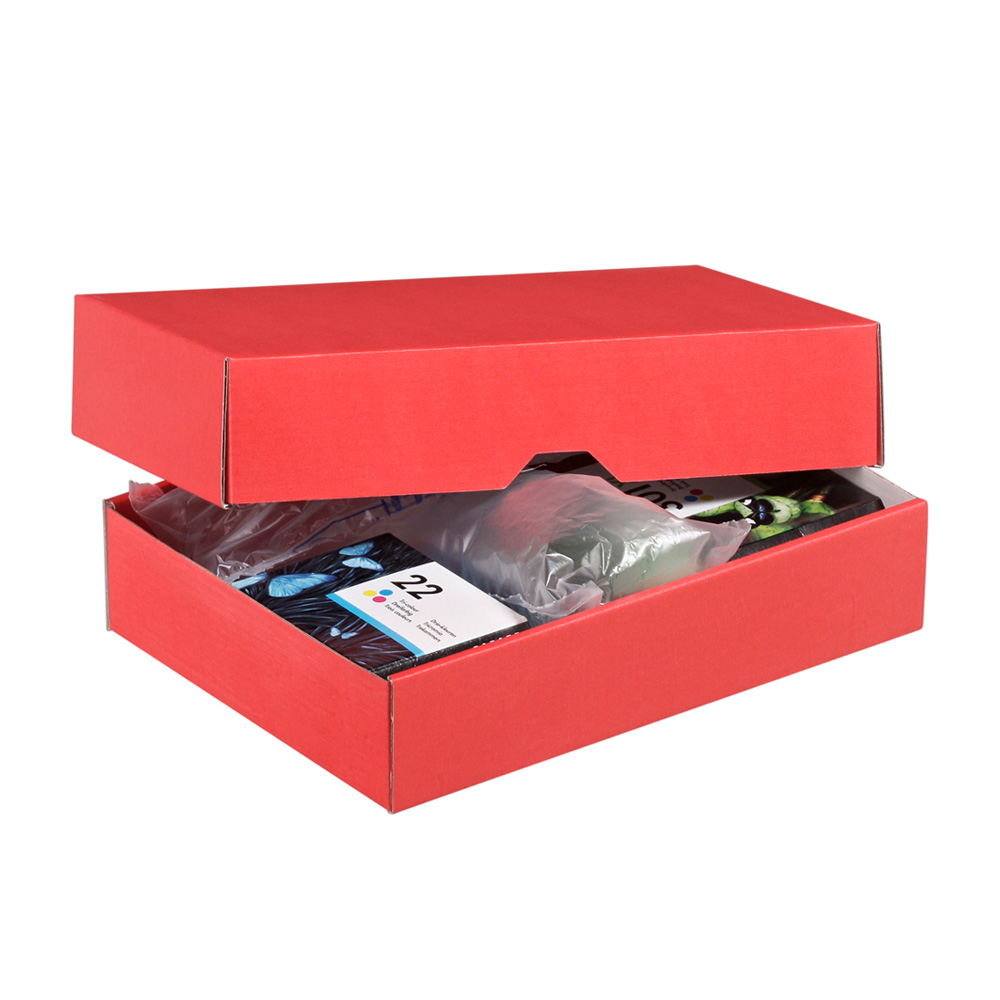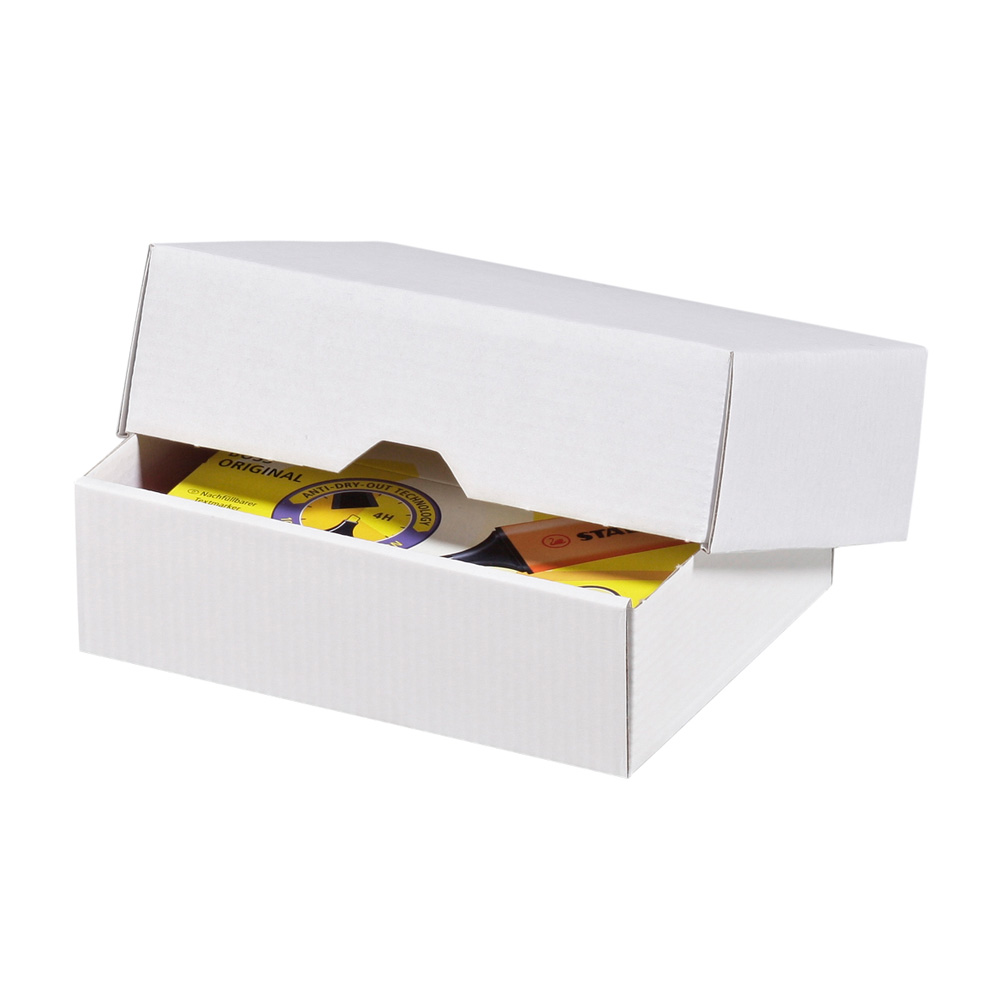 Dekseldozen bestaan uit twee delen die naadloos over elkaar passen.
in verschillende kleuren verkrijgbaar
losse bodem en deksel
zeer snel op te zetten
bij postale verzending sluiten met tape
vanaf: € 0,26 Excl. BTW
Levertijd: 1 werkdag
Geef hier uw maten op
Vóór 13.30 besteld, volgende werkdag geleverd!
14 dagen bedenktijd
96% van onze klanten beveelt ons aan
Gratis proefverpakking via de chat
Geef hier uw maten op
Bestelnr.
Kwaliteit
Binnenmaat
Per
V.a. prijs
Aantal
Kunt u uw maat niet vinden? Wij maken ook dozen op maat.
Handige 2-delige kartonnen doos met deksel
Een dekseldoos (of paraatdoos) is een kartonnen doos die uit twee delen bestaat: een bodem en een deksel. Het bovenste en onderste deel van de deksel dozen passen naadloos over elkaar waardoor het één geheel wordt.

De dozen zijn zeer snel op te zetten en geven de mogelijkheid tot variabele vulhoogten. U vult de onderkant tot de gewenste hoogte en schuift de bovenkant er vervolgens overheen. Dit maakt kartonnen opbergdozen met deksel ideaal voor producten met wisselende afmetingen en u hoeft geen hele voorraad dozen van verschillende maten op voorraad te hebben. U verstuurt uw producten met slechts één type doos.

Geschikt voor drukwerk, papier en andere artikelen
De opbergdozen van karton met deksel worden veel gebruikt voor opslag en verzending. Ze zijn speciaal gemaakt voor drukwerk en briefpapier. Een doos met deksel van A-4-formaat omsluit het papier precies, waardoor het niet kan gaan kreuken. Bovendien zorgt het stevige karton voor optimale bescherming van de papierstapel.

Dozen met deksel zijn echter ook heel handig voor diverse soorten webshopartikelen. U kunt er bijvoorbeeld schoenen, kleding, speelgoed, cosmetica, consumentenelektronica of luxe artikelen in verzenden. Het stevige karton van de doos met deksel beschermt ook deze artikelen uitstekend.

Kartonnen dozen met deksel kopen bij Dozen.nl
Bij Dozen.nl kunt u dekseldozen in allerlei kleuren, vormen en formaten aanschaffen. Gaat u voor een grote doos met deksel of voor kleine doosjes met deksel? Geef aan in welke maten u de dekseldozen wilt ontvangen en wij zorgen ervoor dat ze snel bij u zijn.
in verschillende kleuren verkrijgbaar
massief karton of
microgolf = 1,5 mm hoog of fijne golf = 3 mm hoog
representatief
losse bodem en deksel
variabele vulhoogte
ook geschikt voor producten die boven de bodemdoos uitsteken
zeer snel op te zetten
bij postale verzending sluiten met tape
Betere prijzen nodig?
Wij denken met u mee! Laat ons weten wat uw wensen zijn op korte en lange termijn, dan kijken wij graag of we nog iets kunnen doen aan de prijs. Want wij weten dat prijs niet het belangrijkste is. Stuur een prijsvoorstel naar: service@dozen.nl en we laten weten wat we voor u kunnen betekenen.
Vandaag besteld, morgen in huis
Onze voorraadartikelen worden bij bestelling voor 13.30 uur de volgende werkdag binnen Nederland en België (tot Brussel) geleverd. Voor orders boven de € 200 zijn er geen verzendkosten, onder dit bedrag zijn deze kosten € 11,50.
Hoe kunnen we u verder helpen?
Ondanks de vele beschikbare formaten, kan het zijn dat u niet de maat heeft gevonden. Of misschien heeft u een andere vraag? U kunt ons via de LiveChat of telefonisch op +31 (0)252 245 345 bereiken tijdens kantooruren.

Eerst uitproberen?
Geen probleem! Bestel een proefverpakking via onze klantenservice zodat u de doos kan voelen en uitproberen. Proefmonsters zijn meestal gratis ook.

14 dagen bedenktijd
Bij ons mag u 14 dagen nadenken over de aankoop. Zo kunt u uitgebreid de dozen bekijken en/of beoordelen. Voldoet een bestelling niet aan uw verwachtingen dan halen we deze gewoon weer op.